What to Know About Investment Properties
Most people have an investment account of some sorts. Regardless of if they're stocks and bonds, mutual funds, retirement plants, of annuities, investments are a good thing to have in your financial portfolio. But, there are more to investments than accounts and stock markets. Investment properties are an alternative way to invest and help diversify your portfolio. Simply put, investment properties are properties that you purchase with the goal of making money—not living in. For that reason, investment homes are much different than both primary and secondary homes. In this article, we'll go over what to know about investment properties.
Differentiating Property Types
First, let's go into a little more detail about the difference between an investment property, a primary home, and a secondary home.
Your primary home or residence is the home that you and your family live in full-time. It's where you spend most of your time and is the address you use on all of the documents requiring a permanent residency. A secondary home is a property that you own and live in occasionally throughout the year. If you buy a house in Florida to live in during the coldest months of the winter it's considered a secondary home. You can have more than one secondary home and you can rent each one out when not in use, but if you regularly use them, they're technically not considered an investment property. An investment property is therefore a property that you purchase solely for the purpose of generating income. This might mean that you purchase the home to rent out and own it for years or it might mean that you purchase the home to play the market and sell. Investment properties are not properties that people purchase, make home renovations, and then flip—that's simply called flipping houses. Investment properties are properties that you plan to purchase and hold for the purpose of generating income or long-term appreciation.
Depending on who you talk to, you will get different explanations of investment properties, but at the very core of it they're purchased for the intention of generating profit. According to the IRS, if you don't occupy the property for a minimum of 14 days or 10% of the days the property is rented, whichever is greater, it's an investment property.
Within investment properties, there are a few primary types of ownership options to explore. You can look at purchasing condos, townhomes and duplexes, or single-family homes. Some investment properties are considered turnkey properties where no work is needed and others might need some major renovations before they're safe to move in so always go through your options and find a property that you're comfortable with before making any commitments.
Benefits of Investment Properties
Investment properties can be a great way to ease into the decision to buy your own home. In fact, there are a number of people who will tell you that they've purchased investment homes before they purchased a primary residence. You'll get a chance to test the waters before deciding if you want to find your own primary residence to settle down in. Some benefits of investment properties including the following.
Strong Housing Market
One benefit of investment properties right now is that the housing market remains relatively strong and projected to continue increasing over the next few years. If all goes well and the housing market continues on the path of growth, investments made now will yield a high return.
Low Interest Rates
Additionally, interest rates for borrowing remain low. Due to the housing market crashed in 2008, many rates haven't surpassed 5%. This gives you an opportunity to avoid racking up extra costs due to interest rates. Keep in mind that you personal interest rates will depend on your credit scare, your income levels, how much (if any) debt you're in, and the amount that you use for a down payment. If you're interested in learning about what your interest rates would be, talk to a real estate agent or mortgage company. If you're a first time buyer, consider utilizing the U.S. Federal Housing Administration home loan to avoid extra costs for buying a high-risk borrower.
Lifestyle Flexibility
Purchasing an investment property, especially before purchasing a primary residence, gives you lifestyle flexibility. If you rent, you'll be able to move around different areas. The lifestyle flexibility is especially great when you know that you're still growing your financial portfolio with investments. If you own a home, you'll increase your income flexibility, which can give you some well-deserved freedom for how you plan your days.
Tax Benefits
There are numerous tax benefits for real estate investments, which is a huge selling point to many people. You can save on interest rates, avoid paying depreciation costs, write off hundreds of new expenses, and cover the cost of repairs and insurance, and more. For more information on the tax benefits of investment properties, click here.
Create and Build Equity
Finally, investment properties help you create and build equity, especially if it is your first purchased property. This allows you to create more opportunities for larger payments down the road when you're ready to buy your primary residence. The more equity you have, the more likely you'll qualify for larger loans and benefit from lower interest rates.
Things to Consider When Buying an Investment Property
Before you buy an investment property, it's important to consider if it's the best way for you to invest in real estate. There are other options for investing in real estate and you should be fully prepared if you're considering an investment property. First and foremost, make sure that you have the time. Investment properties need to be managed and depending on where they're located in proximity to your home, this can be very time consuming. It's an active ordeal, so make sure you're prepared or have the funds to hire a manager. You will also need a significant amount of upfront capital to buy an investment property—20% down, closing costs, and several months of reserves. After which, it could take months to sell so you'll need to be patient and have a steady income for back up.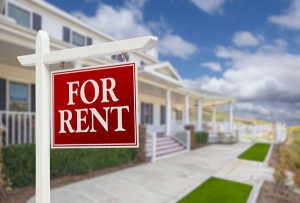 If you plan on renting your investment property out, you need to be prepared for varied income. While you could get lucky and secure long-term tenants from the start, many houses go months between renters. During this time, you'll need to make sure that the home is kept in good condition for the next tenants and the bills are all paid for. If problems arise, you should be able to either fix them yourself (according to codes and permits) or have enough money to have a professional come in and make the repairs. For this reason, it's recommended that many first time buyers of investment properties start small before trying to take on a larger house. When you start small, you'll be able to appeal to a larger demographic while simultaneously easing your way into what it takes to run an investment property.
If you're successful and you enjoy the process, you can move on to larger properties. However, if you start big and are overwhelmed or don't have the funds for long-term maintenance, it can be a huge financial burden.
Some people decide to invest in properties with partners, which is fine when everything is done properly and both parties are in agreement. If you decide to invest in property with a partner, make sure that you are 100% comfortable with your partner and you draw up a legal agreement. If things go wrong and one partner has no legal commitment, you'll be stuck dealing with the financial loss on your own.
If you're okay with all of these considerations and are still looking to move forward with an investment property, great! There are thousands of opportunities across the United States, which starts with working with a reputable real estate agency.
Working With a Real Estate Agency
If you're ready to purchase your first investment property, or if you're looking to add to your growing portfolio of properties, First Star Realty is here to help. Our real estate agents are dedicated to helping you find exactly what you're looking for in an investment property, primary residency, or secondary home. Regardless of what your needs are, we'll be able to help you find a solution. We're committed to providing five star realtor services to Northwest Arkansas and work with you throughout the entire buying or selling process so that you have the piece of mind you need. Our clients always come first, which is why we only measure achievements through client satisfaction. If you're ready to buy or sell an investment property, contact us today. Our team of highly seasoned real estate professionals is dedicated to providing exceptional, personalized service to all of our clients. Call us today at 479-267-1600 or fill out a contact form on our website.